Hi everybody, welcome back to Cooking with Bae Thursday! Today, we have an article for you that can help you expand your palate and bring a little bit of exploration and culture into your relationship's eating style. Listed below are ethnic foods to try, the best restaurants in America of some of these food genres, and new unique recipes to try at home. Hope you enjoy!

-Amanda, Social Media Coordinator, EverydayDateNight.com
by JEN EVANSY · JUN 20, 2019
One of the beauties of living in the American "Melting Pot" is almost immediate access to different ethnic foods and flavors beyond the Western palate.
With the rise of global connectivity (social media, the internet – hello anyone from anywhere!), we can learn about various ingredients from other cultures that we may not have otherwise encountered.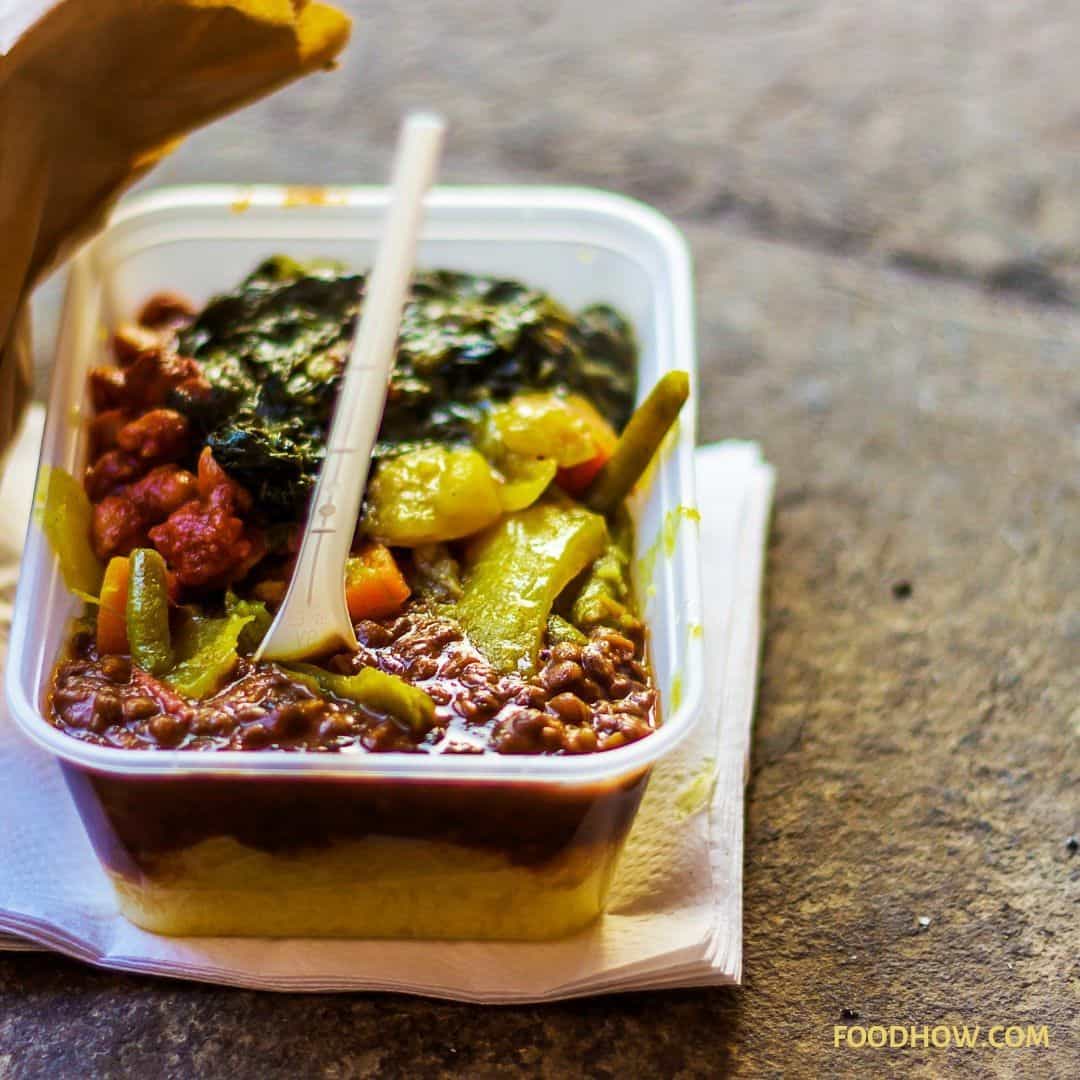 As you move forward in 2020, make a conscious effort to explore new flavors and try food from other cultures.
Ethnic Spices To Watch
Popular regional spices and herbs to try this year.
Turmeric
Cayenne
Chipotle
Adobo (really, you should watch for a variety of peppers and explore the spice/heat scale – figure out what, if any, level of spiciness you like and discover where that heat originates)
Cumin
Ginger
Cinnamon
Top Global Locations With Impactful Flavors
West African
Pacific Rim
Latin American.
Interesting Culinary Discussions About Ethnic Food Trends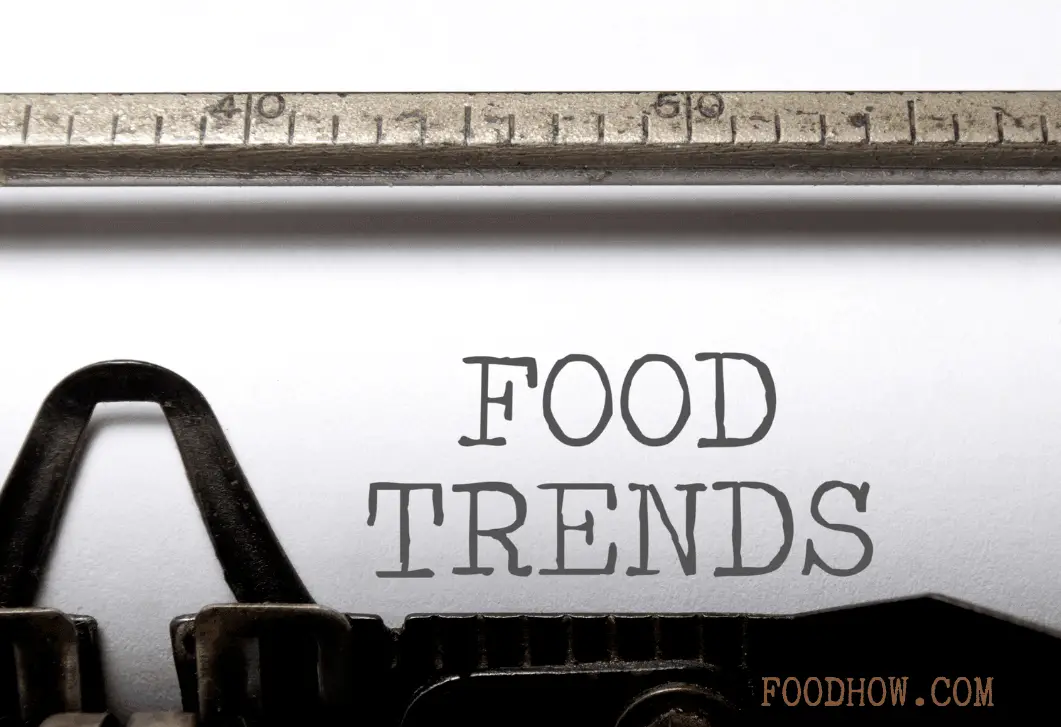 Pay attention to regional trends in America – Texas, and California tend to dominate traditional Mexican food, DC has access to Ethiopian foods, etc.
Some food cultures naturally lend themselves to dietary restrictions more than others – Latin food tends to be meat-heavy, while Asian food is more conducive to vegan and vegetarian eaters.
Here are some articles to start perusing while you learn about what is available to you in 2020 and decide where to start expanding your plate:
Global Food Forums' Annual List of Top 2020 Food Trends and Forecasts Lists – Check it out here
Predictions for Food and Flavor Trends – Learn more
16 Best Ethnic Food Eating Hubs In The USA – Read here
Dinner Plans: A Starting Place
The great thing about living in America, especially in a big city like New York, is being able to order any type of take-out food over the phone. And if we want some fine ethnic dining, we can spend 60 minutes on the subway to get to hubs which serve Indian food, Thai food, Greek food, Italian food, and any other type of food that you can imagine.
Sometimes it is better just to recreate these ethnic foods in your own kitchen. But if you do decide to go out to eat, then here is a Guides to the best American restaurants for trending ethnic culinary cultures.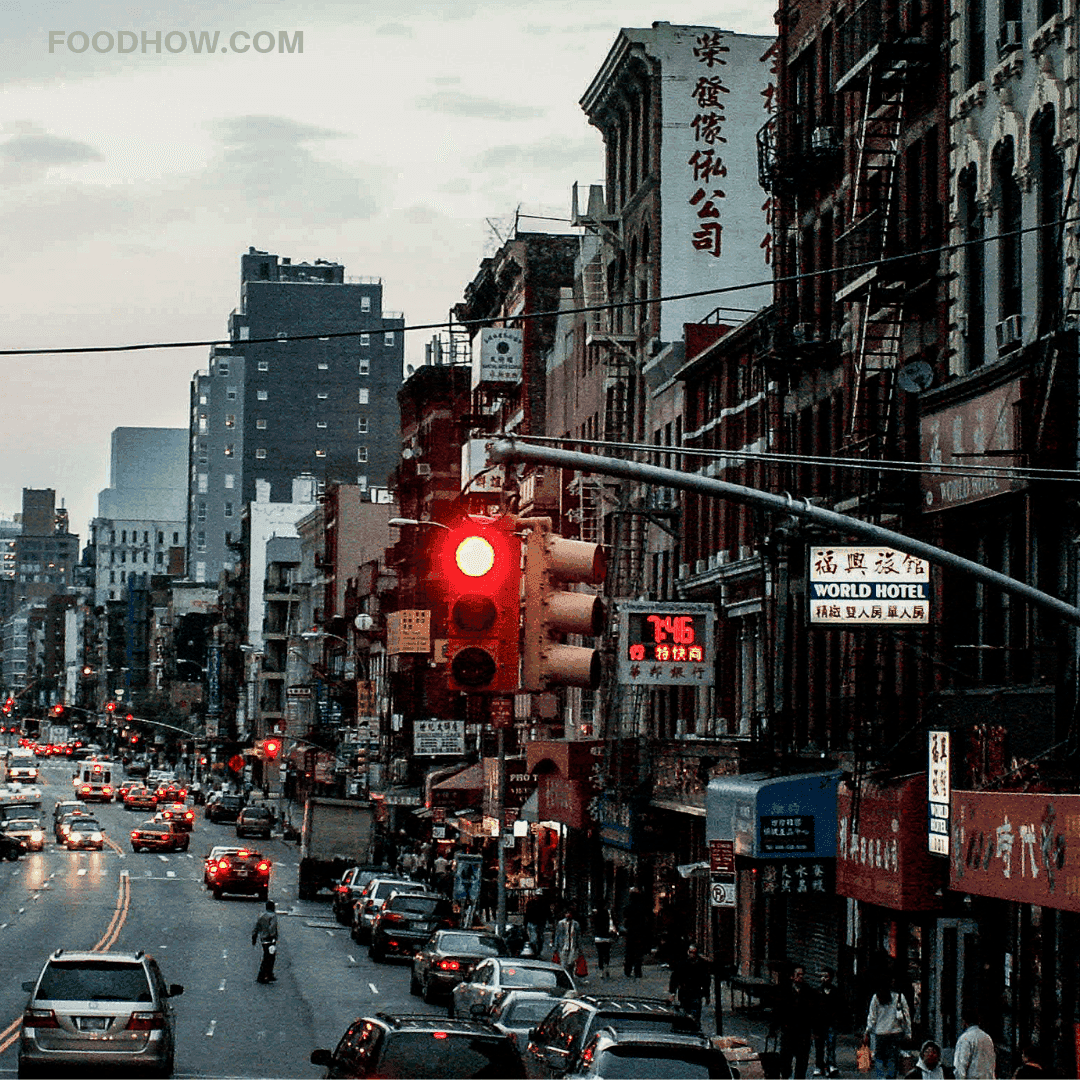 The 31 Best Mexican Restaurants in America
Mexican food is full of flavor. It's colorful and incredibly varied. It's the spice, the great produce, and the warmth of Mexican people that make this cuisine always a party.
Maize is the base of Mexican cuisine, in the form of tostadas, tortillas, huaraches, or tamales; corn is the heart and soul of Mexico. Tomatoes, avocado, hot peppers, cilantro, onions, beans, lime, and cheese; they are all part of intricate dishes.
Salsas come in all flavors and colors, bright red or green tomato-based salsas, incredibly complex moles, hearty broths. There's something for every hour of the day and every day of the week.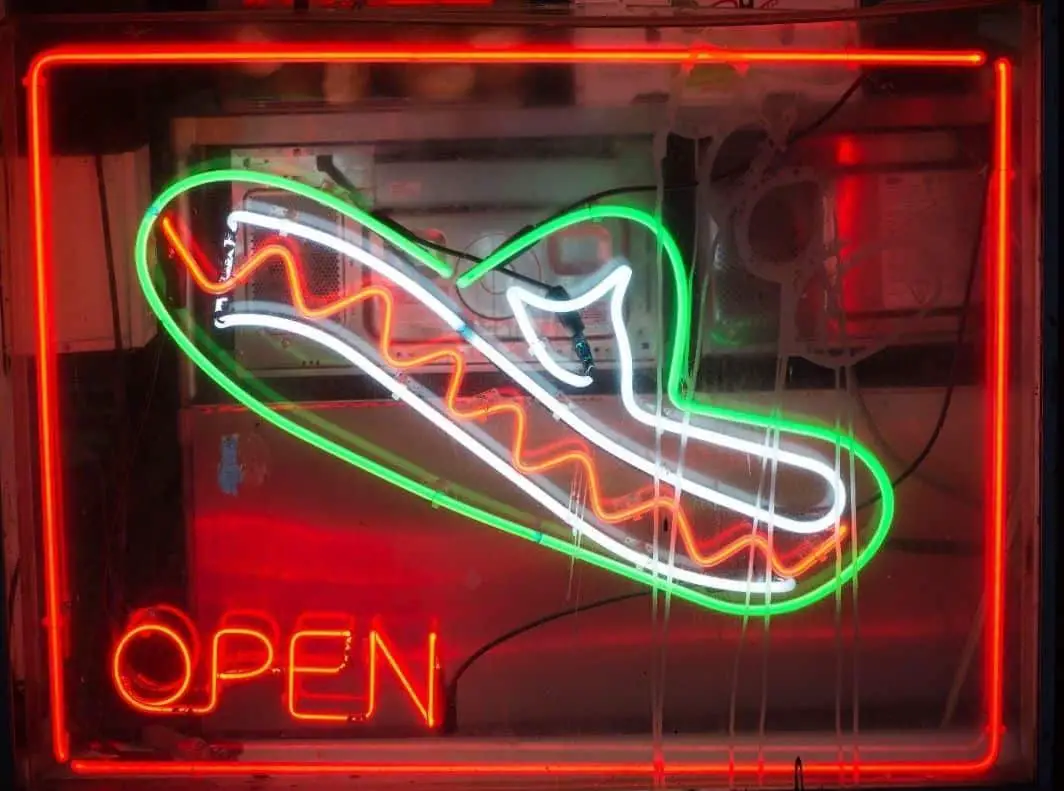 It can be difficult to choose a great Mexican restaurant in the United States because there are so many of them. The food selection on their menus pushes the boundaries of fine dining and excellence.
Some Mexican restaurants might seem like simple taquerias, which are restaurants that primarily serve tacos. But without taquerias, massive amounts of people wouldn't get to experience the deliciousness of original Mexican tacos and cuisine.
On a larger scale, Mexican restaurants serve their signature cuisines and dishes that average taquerias do not serve.
What a lot of Americans do not realize is that Mexico has several regional cuisines too. Furthermore, these cuisines have been sort of Americanized by the Mexicans who've introduced them to the states.
There are so many different cuisines to mention, so it is better that you experience them for yourself.
Go and find a Mexican restaurant, something authentic from street food specialties to haute cuisine. Dig deep into Mexican tradition.
* Check out this great list of Mexican restaurants here.
America's 25 Best Indian Restaurants – Gallery
The use of spices makes Indian cuisine impossible to imitate. An almost religious progression of cumin, mustard seeds, turmeric, garam masala, cinnamon, cardamom, coriander, and ginger make each preparation worthy of special celebrations.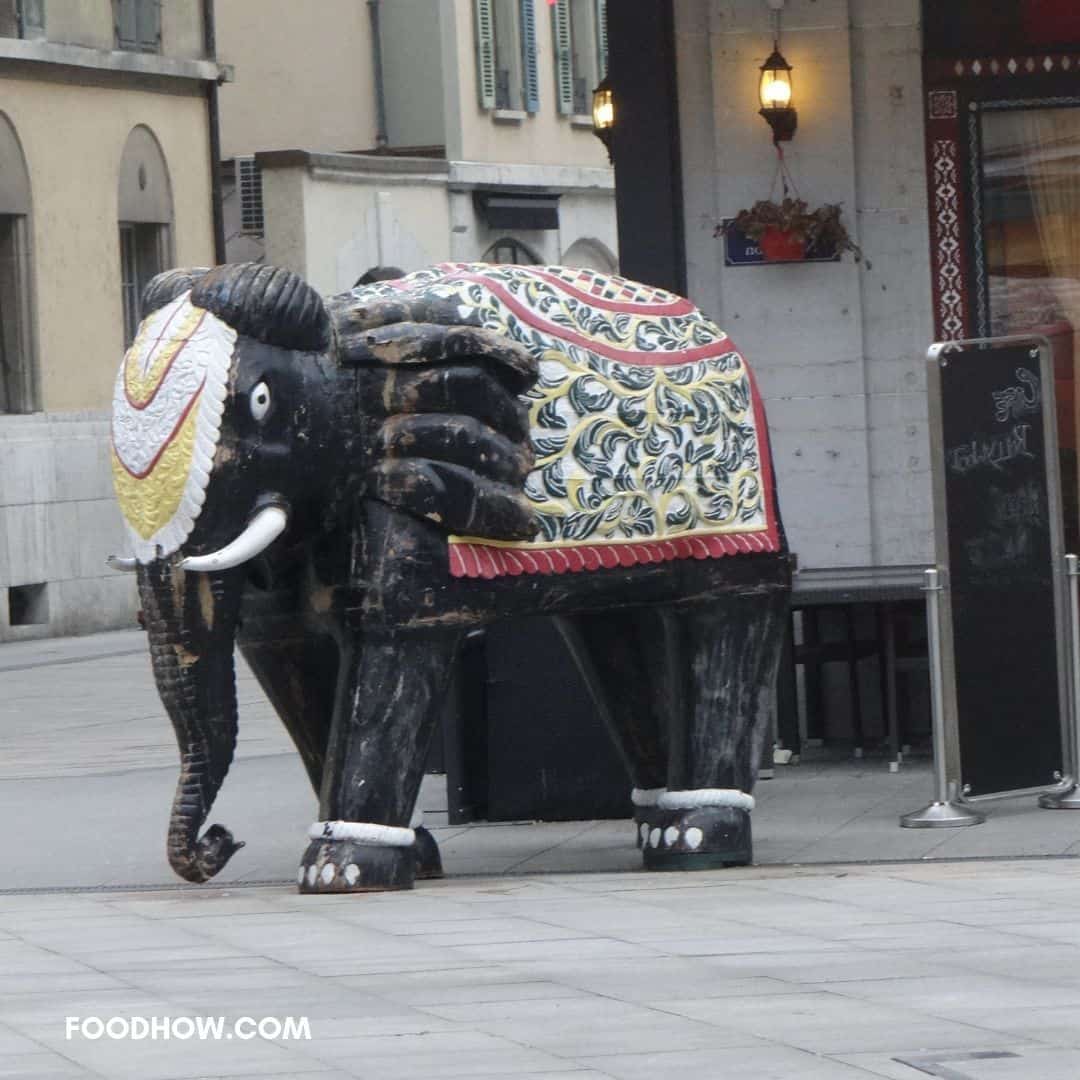 However, when something is called Indian food, that doesn't mean 100% of it came from India. There could be other influences on the food as well.
The average Indian restaurant might have menus filled with Indian food but try visiting an eatery that has Indian food. You'll see the owners are probably from places like Nepal, Pakistan, and Bangladesh.
As you search for great South Asian restaurants in the United States, you may find that the best restaurants don't solely serve cuisine that was influenced by North India or Punjabi. Instead, these prime South Asian restaurants offer South Indian food, which is influenced by Andhra Pradesh, Tamil Nadu, Bengali, Hyderabadi, or Gujarati.
If you really want to try some tasty South Asian food choices, it is better to visit the food stands and small shops because they're as authentic as you can get.
But if you're looking for upscale restaurants with high-quality customer service and beautiful dining areas, you can find those too.
Just be prepared to pay higher prices for food that may not be as tasty as you'd like. The quality of the food is really what you should concern yourself with. Don't worry so much about the appearance of the restaurant or food stand.
According to the findings of The Daily Meal, the best South Asian cuisine in the United States is found in states which have a lot of South Asians living in them. These states include Chicago, California, New Jersey, and New York.
However, the best restaurants they found were not chain restaurants with multiple locations, even though some South Asian restaurants do have multiple locations. But these exclusive restaurants are great because they're colorful, flavourful, and offer a wide selection of spicy food dishes and cuisine.
Best Thai Restaurants In America
Thai food is all about the balance between tangy, sweet, spicy, and salty. Exotic fruits, delectable seafood, noodles, and a fantastic array of vegetables form the base of the varied local cuisines, from Bangkok's bustling streets to the quiet Thailandese highlands.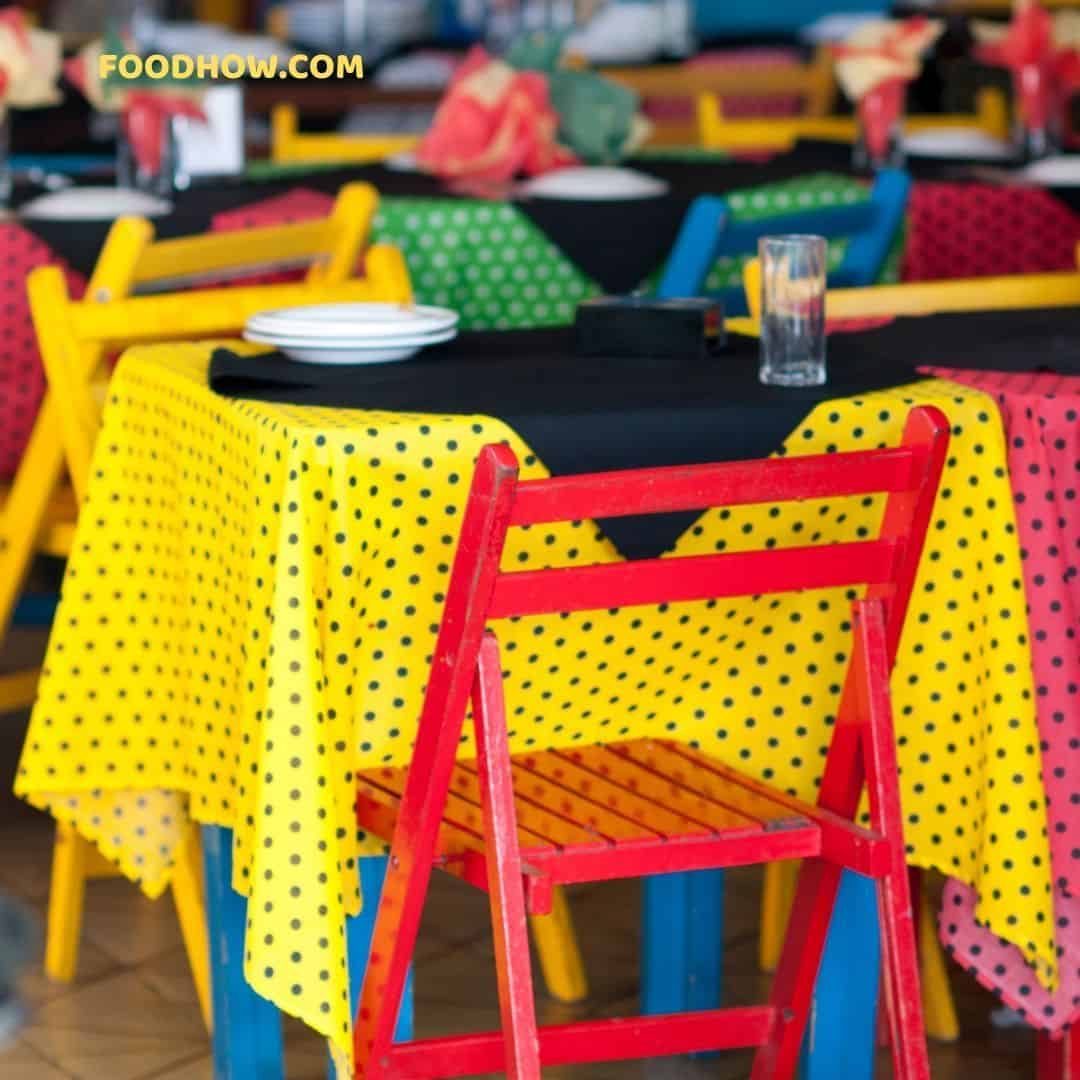 Unfortunately, in many Thai restaurants in the United States, most of the food choices don't actually come from Thailand. You will find that most dishes on the menu are changed to adapt to the taste preferences of Westerners.
Your best chance of finding authentic Thai food would be in cities with lots of Thai immigrants, such as Houston or Los Angeles. Look for food stands of Thai vendors, and you might get lucky.
Add special condiments to your food, such as chili sauce, pickled peppers, and fish sauce. That'll bring it closer to real Thai cuisine.
Look for restaurants which have a northern influence. Their food choices will include vegetables with coconut curry and other flavors, which are earthy but bitter. Sticky rice is also commonly found in this type of food too.
If the food has a Northeastern influence, it'll be much spicier also. Some delicious choices include fermented sausages and larb, which is a spicy salad made up of minced meat.
Southern Thai curries are extra strong and spicy with a bit of turmeric. As for Central Thai, you'll find more of a balance in the foods. Pad Thai is a perfect example because it is a food made with lime and lemon juice, tamarind, salted turnip, and dried shrimp. In the Americanized version, you'll find it with added sugars, ketchup, or possibly even peanut butter.
Overall, Thai food is a highly balanced cuisine which is not too spicy or sweet. Instead, you'll find a balance of everything; heat, smells, sweetness, and acidity.
* Check out the list of some of the best Thai restaurants here.
The 10 Best Ethiopian Restaurants In The Washington Area
Many people still haven't tried Ethiopian cuisine yet, but they should. The country has exciting gastronomy that goes back thousands of years. Because of the country's culture, society, and religion, many of their dishes are vegetarian, and many more fall into vegan territory.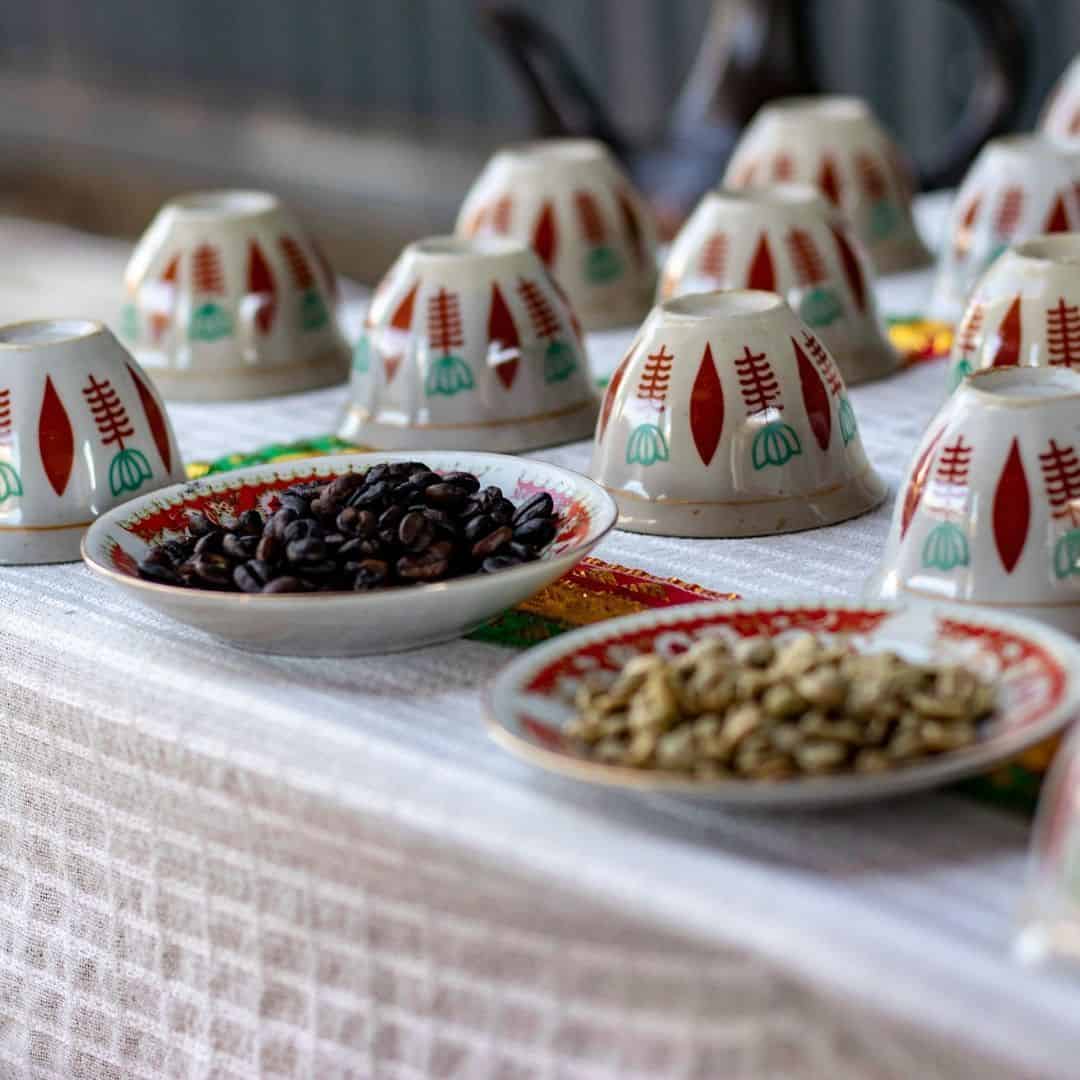 The world is slowly being introduced to Ethiopian food, but immigration is helping it become better known. The progress in its popularity is still slow, though. For this reason, most people in other countries don't understand how Ethiopian food is eaten.
Basically, cutlery is not something you'll be using. The fingers are what you'll use the most.
Injera serves as the foundation of most Ethiopian food dishes. This is a large grey-colored bread which resembles a pancake because it has a spongy texture to it. You'll find injera used to cook several popular foods, such as vegetable curries, spicy stews, and raw meat cubes.
Also, quite a bit of distinctiveness exists in Ethiopian food. That is not surprising because Ethiopia is an amazing country. Not only that, but it has an original cultural heritage which separates it from most other countries in Africa.
If you live in a big city, chances are there's an Ethiopian eatery close by. Ethiopian inspired dishes start to permeate restaurant menus, and home cooks are looking to add a few African recipes to their repertoire.
* Check out the list of some of the best Ethiopian restaurants here.
Recipes To Try At Home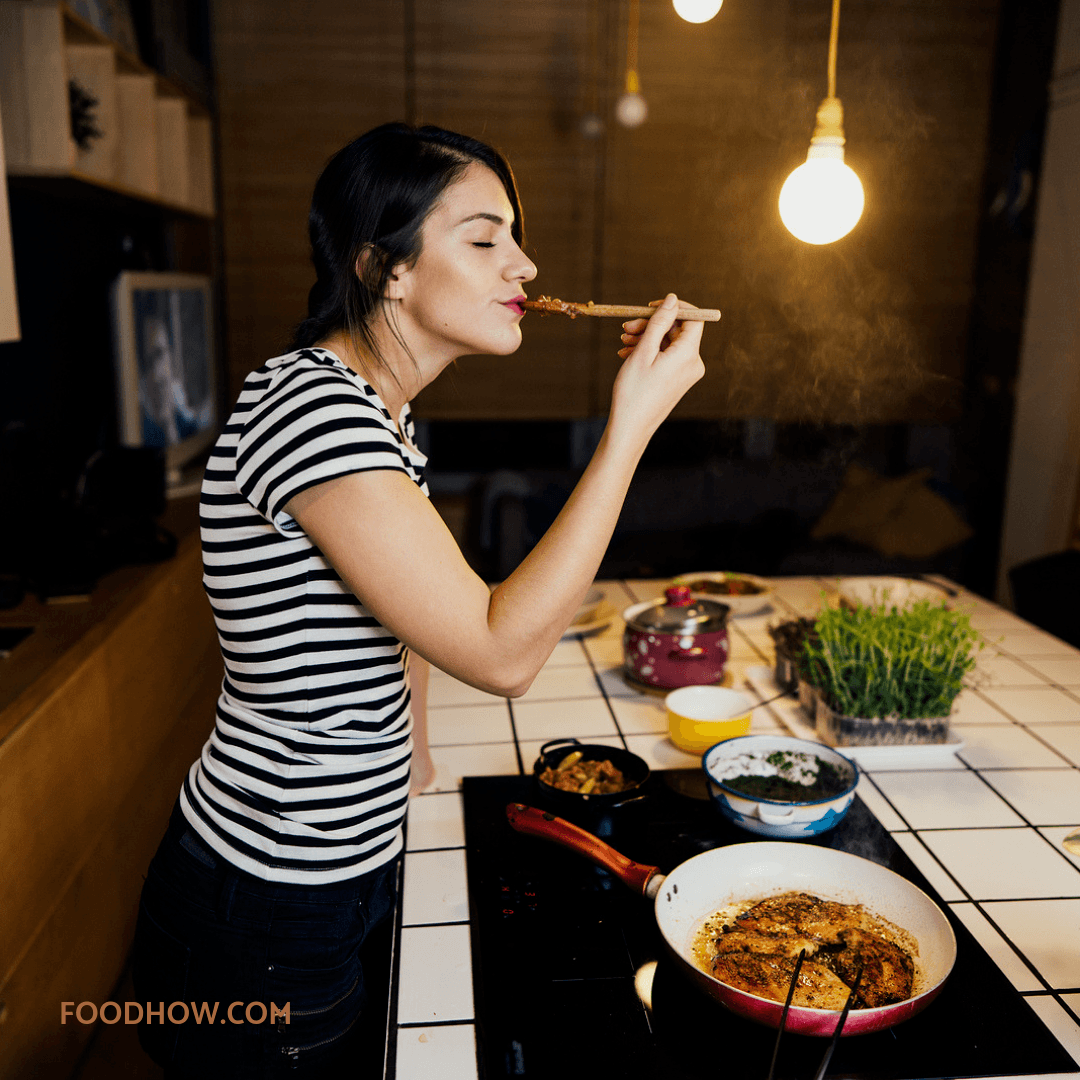 Secrets To Making Restaurant Style Curry At Home
The Oxford Dictionary defines curry as «A dish of meat, vegetables, etc., cooked in an Indian-style sauce of strong spices and typically served with rice.» Pretty accurate, but curries are much more than that. Curries are stories, stories about the people, about family traditions, and the time spent around the table with your loved ones.
Deemed as impossible to make at home for their exhaustive ingredient lists and time-consuming procedures, you probably only enjoy a curry at foreign restaurants and takeout joints. There's another way; you can make your own curries at home, and it will change the way you look at food forever.
For starters, curries come in all colors and flavors, a myriad of styles exist, and they're all suitable for different settings and scenarios. For everyday enjoyment or special occasions, there's always a curry recipe to suit your needs.
Here are our favorite curry recipes around the web.
Noodle Recipes – Quick-Fix Asian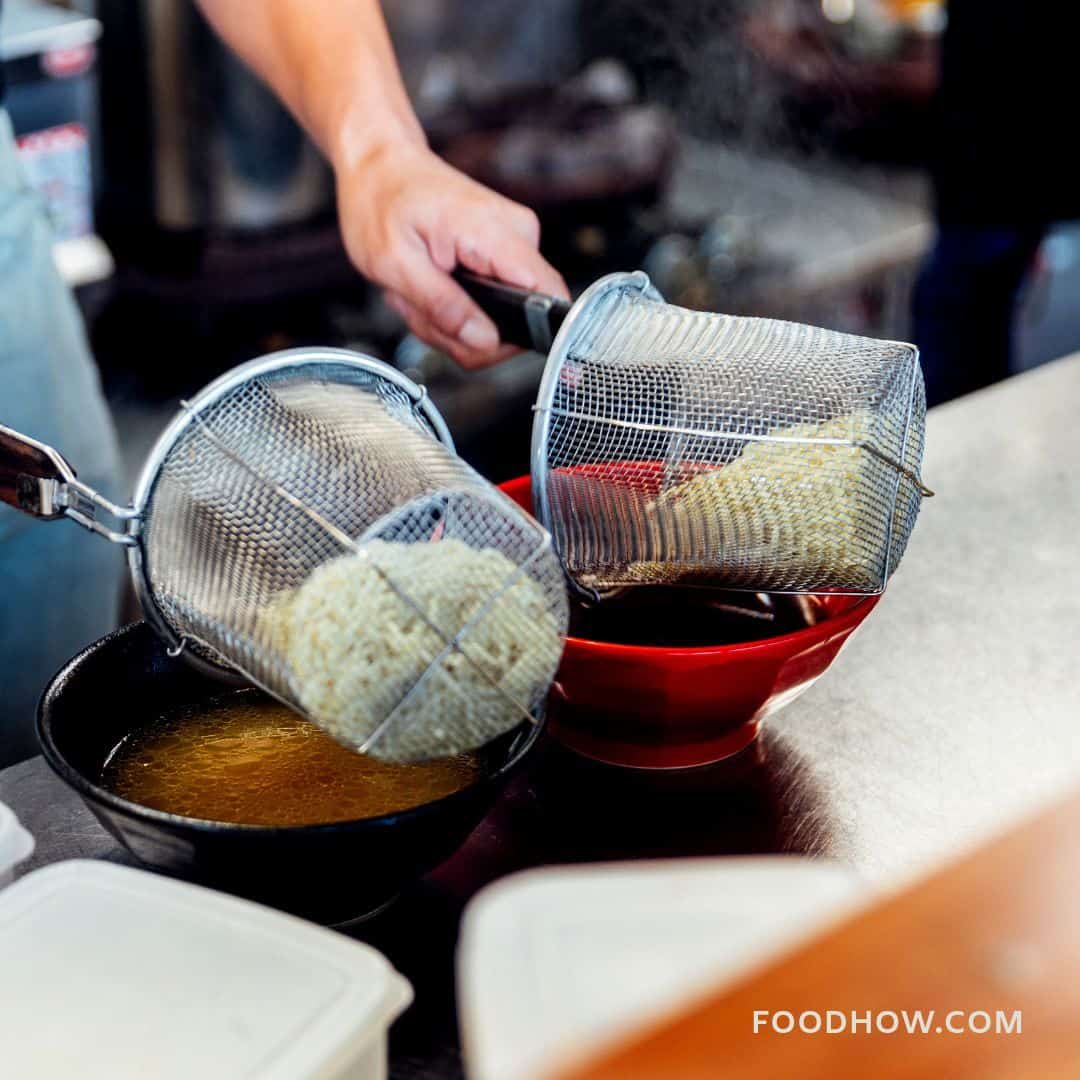 Noodles are fun to eat; they're even more fun to cook.
Ramen, vermicelli, soba, udon, mung bean, they're all special. Whether you stir-fry, boil or steam them, the result is always a dish to enjoy by yourself or your loved ones. Not all noodle dishes are necessarily Asian inspired, you see, noodles have found their way into every cuisine and every culture.
Cooking noodles is a quintessential part of modern home cooking; you can make most noodle dishes in a fast and easy way and always end up with filling and delicious meals.
A few noodle recipes up your sleeve will give you the confidence you need to step off your comfort zone. Noodle dishes can be adapted in many ways, so let your creativity fly!
These are our favorite noodle recipes:
Soup Recipes From Around The World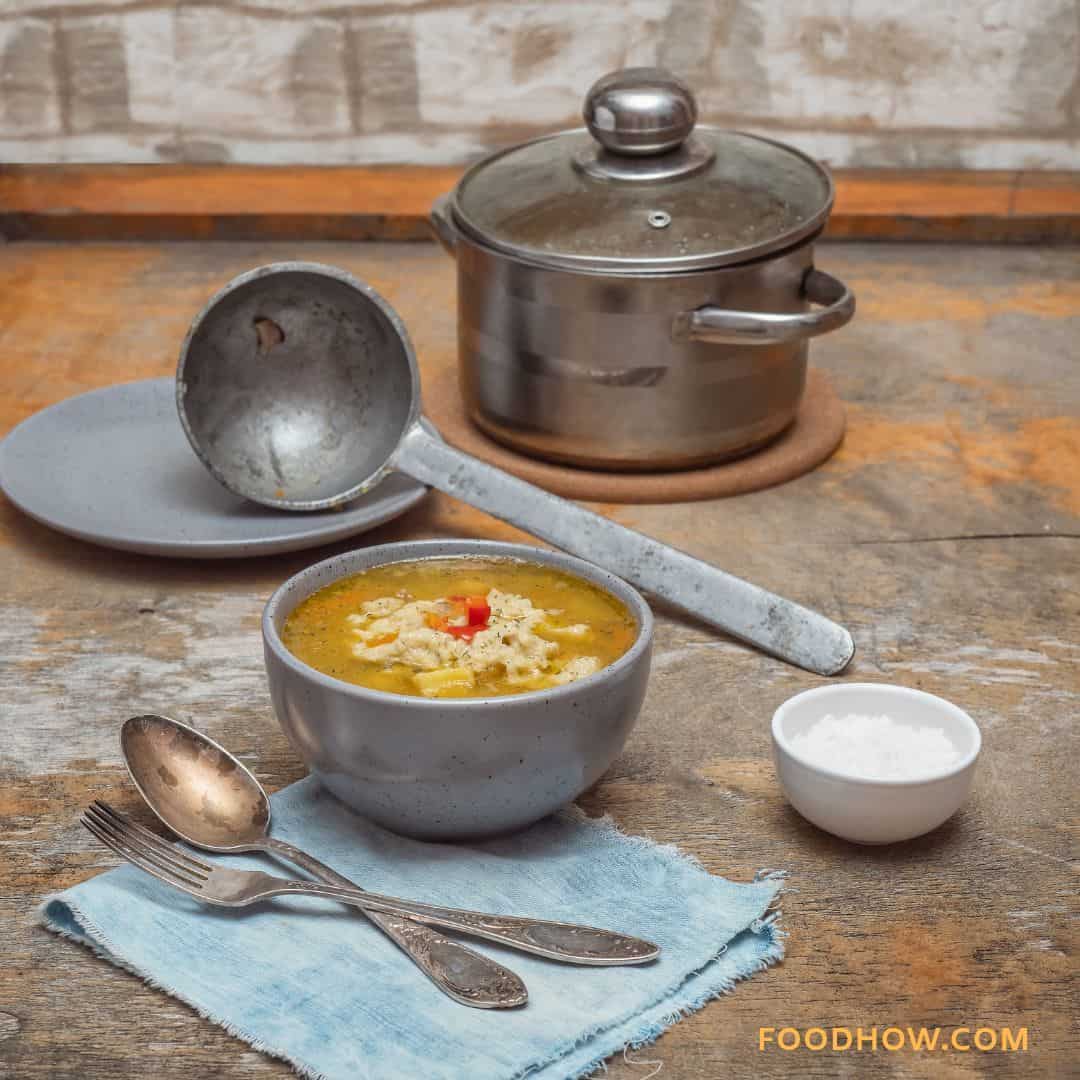 Soups don't just nurture you, but they feed your soul.
Soups are one of the oldest types of food, and every culture has a few exclusive recipes that really tell the stories of their people, their families, and, traditions. Hot broths are meant to be shared; making them is an act of love.
There's something magical about putting everything into a pot and watch ingredients become something more than the sum of their parts.
Some soups are just rich broths; others are spicy, creamy or chunky. A good soup can be straightforward or incredibly elaborate, but it always says something about the cook. There are so many soup recipes, all with a dozen variations; there's a world to explore.
So get your pot ready, and take a look at our all-time favorite soup recipes. Enjoy!
CONCLUSION
There are so many ways to start exploring the culinary world – you just have to choose which path you want to follow! Maybe go out to dinner a few times, see what kind of dishes you like before you dive into the kitchen. Maybe try the reverse – make a recipe and then go see how your local restaurant does it.
What's more, in the process of testing new meals, you can support local businesses right in your hometown! This is a great way to keep your community's ethnic food culture diverse. Don't get stuck in a land of cheeseburgers and pizza.
Give yourself time for trial and error. You probably won't like every new thing, but the odds of you finding a new favorite ethnic dish are pretty high. In 2020, there are so many global flavors at your fingertips, get out there, and get tasting!
This article was originally found here.